First Lite Corrugate Guide Pant Review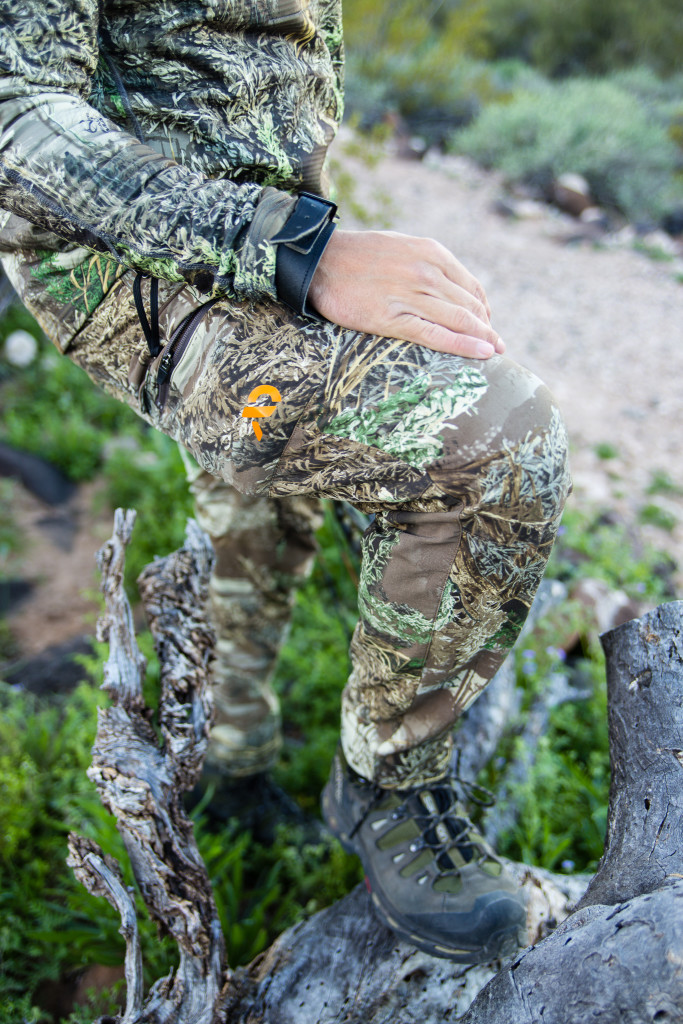 As most of you have probably guessed it, I am a big fan of the company First Lite and their gear.  First Lite is the makers of high quality hunting clothing and the first to successfully print camo on merino wool.  Up until this point, I have been wearing First Lite's Kanabs.  The difference between the Kanabs and the new Corrugate Guide Pant is the material that they are made of.  The Kanabs are made of merino wool and the Corrugates are made of a Duraflex Nylon.  While I do consider merino wool to be somewhat of a magic material, it is no secret that when put to the test against Arizona's catclaw and a variety of other thorny vegetation that we have here, merino does lack a bit in the durability area.  So, when I heard that First Lite was coming out with a high end synthetic hunting pant, I was all over it.  Let's take a look at their new corrugate guide pants.
Bird's Eye View
Taking inspiration from rock climbing and mountaineering, the corrugate guide pants were made with a Duraflex Nylon.  This gives the hunter complete and free range of motion, because of the built-in stretch.  Another fantastic feature is their 3D double cargo pockets.  I have been really enjoying these.  One pocket doesn't have a button or zipper to close it.  I use this one for my rangefinder.  The other one DOES have a zipper in case you are worried about something falling out of your pocket while you are belly crawling up to that big buck.  As on the Kanab pants, these also have the suspender loops attached to them.  In the beginning I wasn't a fan of suspenders, but after carrying around a pack for so long, I actually started getting sore spots from wearing a belt.  Using the suspenders fixed that issue.  If it starts raining, don't worry.  These pants have a durable DWR finish on them to keep you dry.  Personally, I always carry rain gear with me in my pack, but the DWR finish was a huge plus for me.  It's just nice to know that if I can't get to my rain gear right away, because I am on a stalk, then these are going to help keep me dry until I do.
First Impressions
Right out of the gate, the first thing that I noticed was how lightweight these pants were.  They are probably the lightest hunting pants that I have personally ever held.  This will be a huge plus when trudging through the mountains with a loaded pack.  So, for you ultralight ounce counters, give these a look.  When I put these pants on, I just smiled.  They fit me great.  One of the last things that I want when I am putting the moves on an animal is baggy pants rubbing up against themselves as I inch my way forward.  The Corrugates have a very athletic fit, so you don't get that unnecessary noise of your pants rubbing together.  As I walked around my house in these, the built-in-stretch was very noticeable which made that pants very unnoticeable.  I couldn't feel any constriction at all.  That is a big, BIG plus for me.
In the Field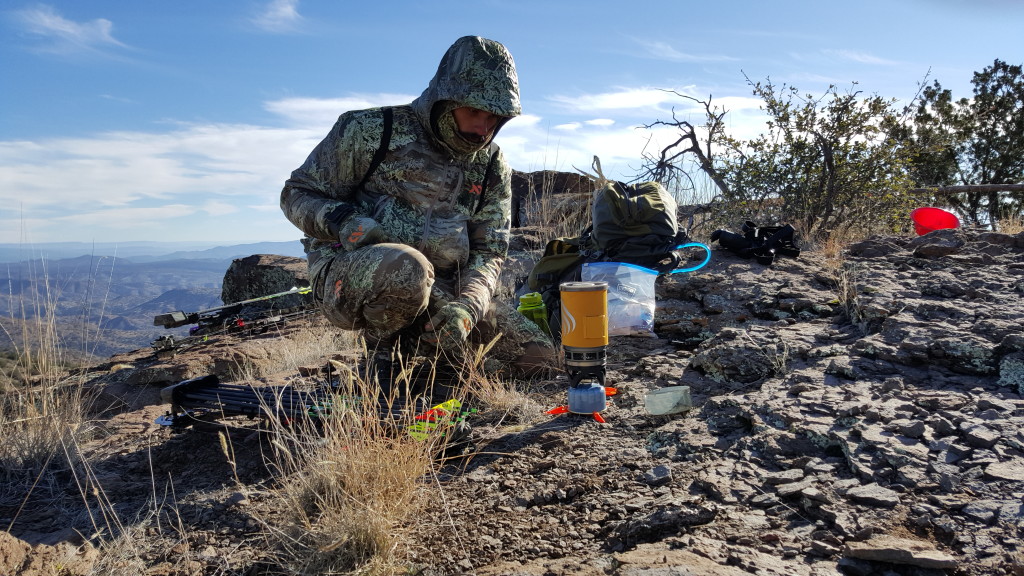 So far, I have done a scouting trip and a backpack hunt with these pants.  All in all about 14 miles or so in Arizona's thorny coues country.  I have got to say that I am very impressed with how well these are holding up.  Between navigating through catclaw mazes and sliding down rocky hillsides, these pants came out unscathed!  I thought for sure they were going to rip a few times, but was favorably wrong.
I will admit that I was a bit worried about these being a slightly more noisy material than merino wool, but was put to rest after getting within bow range of multiple coues bucks with them.  If you can sneak into archery range of a coues deer with them, I'd say they are pretty darn good.  While doing so, I almost felt like I wasn't wearing pants.  Again, absolutely no constriction with these whatsoever.  It didn't matter how high I had to lift my leg up while traversing through our coues country, cause let's face it, sometimes you have to turn into spider-man in some of these areas.
Final Thoughts
First Lite continues to impress me year after year with their innovation and attention to detail on their gear and I am always excited to see what they are going to come out with next.  Little things like being able to zip and unzip your cargo pocket with one hand.  That may sound slight and not a huge deal, but when you get tired of having to put your bow down over and over again so you can zip and unzip a pocket on your pants or pack, you will appreciate the little things.   Their new Corrugate Guide Pants have for sure impressed me and if you get the chance to try them on, I'd say, "DO IT!"  Whether it's comfort, functionality, or both, these have got you covered.
Learn more about these pants and other First Lite products at www.firstlite.com.