First Lite Sawtooth Hybrid Jacket Review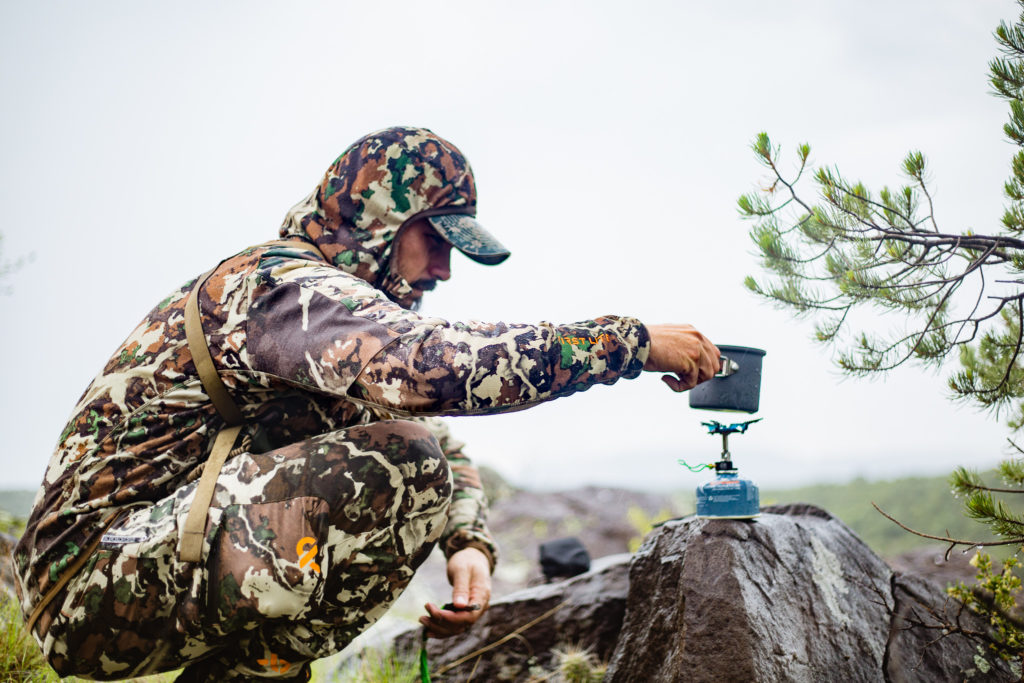 Something that I have grown to look forward to every year is the coming of new products from various companies in the hunting industry.  I am always so eager to see what these folks have been cooking up and how the new additions might fit into my gear list.  Our gear has come a long way in the last 10 years and somehow it just keeps progressing.  Look at bows 5 years ago, or technical clothing.  We have come leaps and bounds in that time.  Just when I think that nothing else can be improved, a company like First Lite crushes my assumptions with their 2017 line of clothing.  One of the products that I am especially jacked up on is their new Sawtooth Hybrid Jacket and that is what we will be diving into today.
First Impressions
My First Impressions of this new jacket were exactly how I predicted.  I was immediately impressed.  First off, with the technical stitching all throughout the Sawtooth.  This is a common theme in a lot of First Lite clothing.  The reasoning behind this is for mobility and functionality.  They try to think of the little things to help make your hunt as enjoyable as possible.  Things like a full 320g merino back, right where we are wearing our backpacks and sweating a ton.  This is the first product of its kind that I have seen this done and a feature that I am pretty stoked on.  Having the merino on your back is going to allow for greater airflow and drying after taking your pack off.  Who doesn't like that?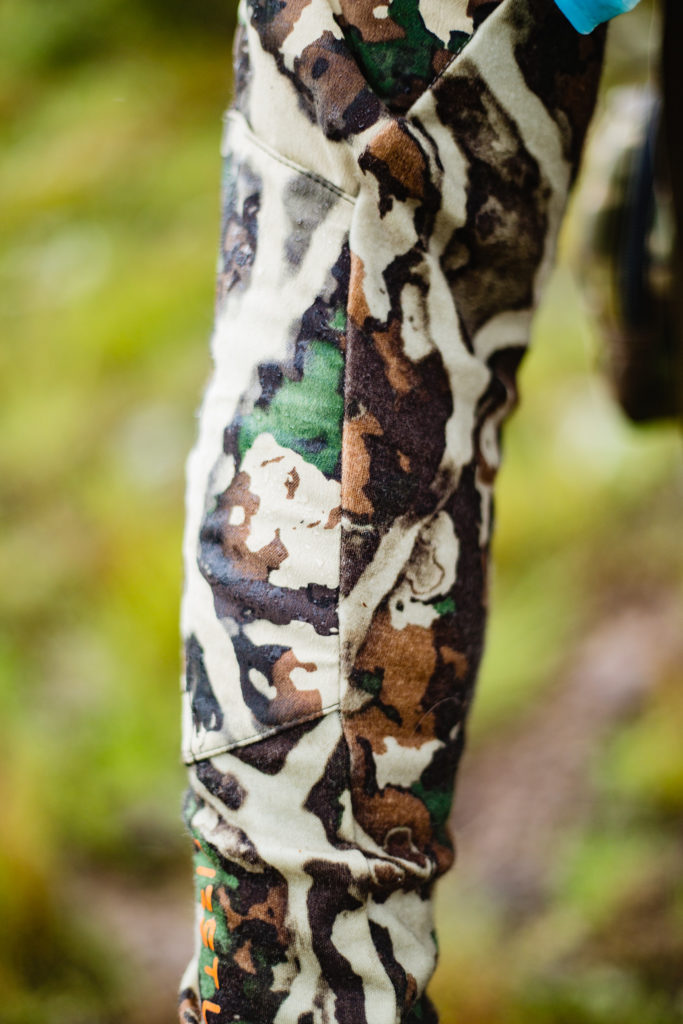 Another thing I noticed was how reminiscent this jacket is to the famed Chama Hoodie.  The Chama is still a piece of gear that gets constant use from me, and one of my all time favorites.  I will say that it was a struggle for me to not bring the Chama with me on a few trips.  Almost like I was committing a sin.  To me, the Sawtooth is the much more technically advanced and beefier version of the Chama.  I know that I could easily use these two pieces of gear together on those brisk fall mornings or even in conjunction with the Cirrus Puffy or Uncompahgre Puffy when the temps really drop.  On the opposite end of the spectrum, you could pair this not only with the standby Llano base layer, but as well with the Minaret Aerowool.  Either would be fantastic combos.
What is the Sawtooth Hybrid Jacket?
Like I said above, the Sawtooth is very reminiscent of it's all merino brethren, the Chama Hoodie.  Here's where it is different though.  The Sawtooth Hybrid is just that, a hybrid.  It uses not only merino wool, but also employs DWR coated nylon panels.  This is by no means a rain jacket, but the coated nylon panels do a great job with water resistance and bead water off very well.  Underneath those nylon panels you will find 60g 37.5 insulation in the chest and shoulders, right where you need it most.  So, whether wet or dry, the Hybrid is going to keep you warm.  This body mapped design is genius and has proved to be extremely effective.  These features make this jacket unbelievably versatile.  From sitting down and glassing for the morning to hiking into a nasty hole, the Sawtooth can do it.
In the Field
My experience in the field with the Sawtooth has been a pleasant one.  One of the first outings I made with it, we got rained on for hours.  Because, I am a nice husband, I let my wife use my Vapor Stormlight Rain Jacket, and I just wore the Sawtooth.  Between the coated nylon panels and the insulation underneath of them, I was warm.  Being out on that scouting trip gave me a lot of confidence in the jacket, knowing that it could handle the adverse weather and keep me from shivering in the process.  Even the ergonomic merino hood did a great job of keeping me warm.  This hood is another one of my favorite parts of the Sawtooth.  It fits uniformly to your head and I don't see it blowing off backwards.  Again, it's the little things that I appreciate.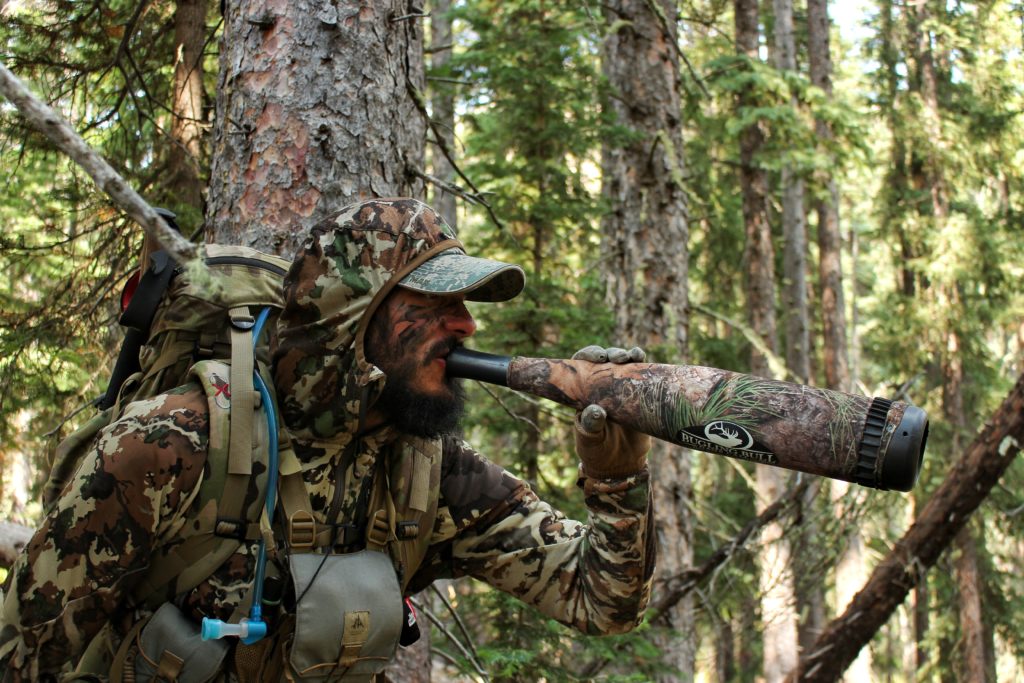 I recently went on a 7 day backpack hunt for elk in Colorado and brought the Sawtooth along for the ride.  As you all know, elk hunting can be a very strenuous and active type of hunting.  I usually find myself moving all day everyday trying to locate elk.  Very rarely do I end up sitting in one spot for a long period of time.  The Sawtooth performed great in this environment and A.D.D. type of hunting.  I wore it on long and brisk hikes in the morning, as well as during my glassing or calling sessions.  All in all, this new jacket has a spot reserved in my backpack.
My Final Thoughts
I don't know about you, but I am ALWAYS trying to evolve my gear list.  Right when I think I have it figured out, something new comes out and starts giving me ideas.  The gears are always turning.  What can I do to be more efficient?  Can I use this product to cut out 2 others that I am carrying?  How can I get more lightweight in my backpack?  These are all things that run through my head and luckily with companies like First Lite, they are always trying to appease folks like us, and the ever evolving hunters that we are.  There is no rest for the weary, but the weary will be at the finish line.  Learn more about the Sawtooth Hybrid Jacket and other First Lite products at www.firstlite.com.