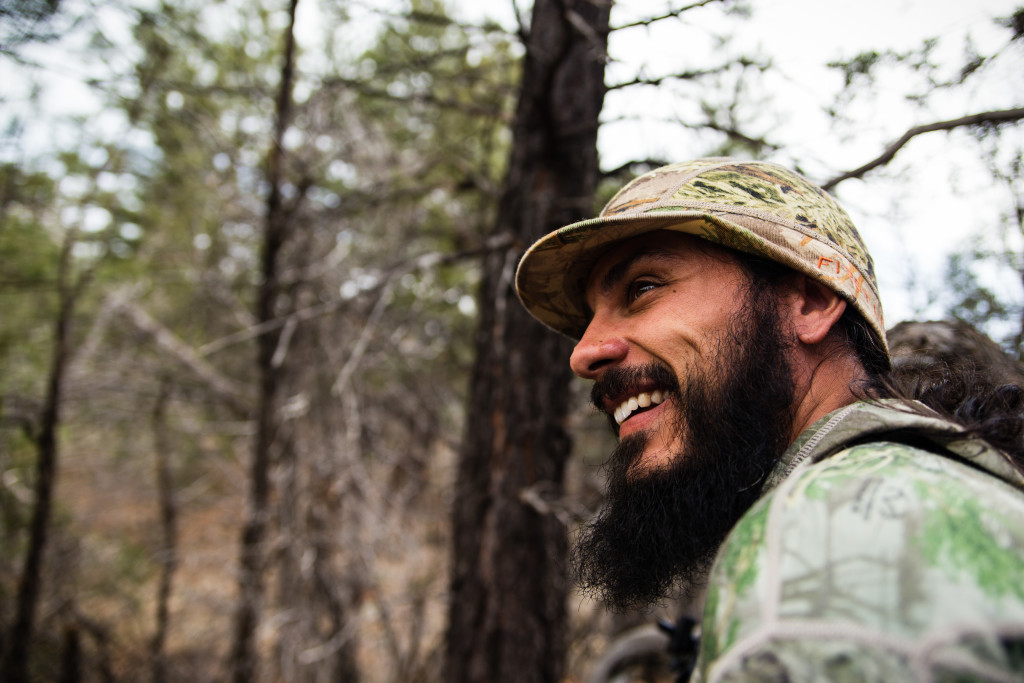 I am 31 years old and make my home in Peoria, Arizona with my beautiful wife, 2 herding dogs, and mischievous cat.  Arizona wasn't always my residence though.  The first year of my life was spent in Albuquerque, NM, where I was born.  After that we moved out to Queens, NY.  Believe it or not, NY is where I started to develop a love for the outdoors.  My dad would take me fishing at a nearby bridge that overlooked the Atlantic Ocean.  On other trips, we would fish at a beach.  I can remember climbing the nearby trees while my dad watched our fishing poles for any bites.  When I was 9 years old we moved out to Arizona.  It was like living on another planet to me.  Mountains were something that never graced my vision before moving here.
The opportunity for hunting and fishing was way more accessible than back in the big apple and my family took advantage of it.  There was a time as a youngster that we would go camping and fishing every weekend.  Every fall we were met with a deer hunting trip and every fall we never brought home a deer, haha.  That didn't matter though.  What I got out of those trips was far more valuable than a nice buck on the wall.  They gave me the fusing passion that I have today.
To say I am obsessed with hunting would be an understatement.  Only recently did I REALLY get bitten by the hunting bug though…..HARD!  I eat, sleep, and breathe it.  Lucky for me, I have an extremely supportive and understanding wife that encourages me to pursue my passion.  If I am not out hunting, I am usually doing something hunting related, like scouting.  Hunting isn't just a once a year thing anymore, like it was when I was younger.  Having a long-term personal goal of sustaining myself and family on a diet of wild game means that all year long is filled with activities related to the subject.  Deer isn't the only thing on the radar anymore either.  As of late I have grown a real hankering for bear, elk, and turkey.  Between all of those species, there is always something to do now.  It seems like before one season ends I am already preparing for the next season.  That is okay by me though.  I don't need to be actively hunting to feel a sense of fulfillment.  Just sitting on a hillside with my binoculars is usually enough to hit the reset button for me.